Filter
Bowden Direct BMG Extruder Dual-Drive Flexible Filament for Anet A8 Creality CR10 BMG 3D Printers Parts Kit
QUESTIONS & ANSWERS
Have a Question?
Be the first to ask a question about this.
Ask a Question
BMG Extruder
Bowden Direct BMG Extruder Dual-Drive Flexible Filament for Anet A8 Creality CR10 BMG 3D Printers Parts Kit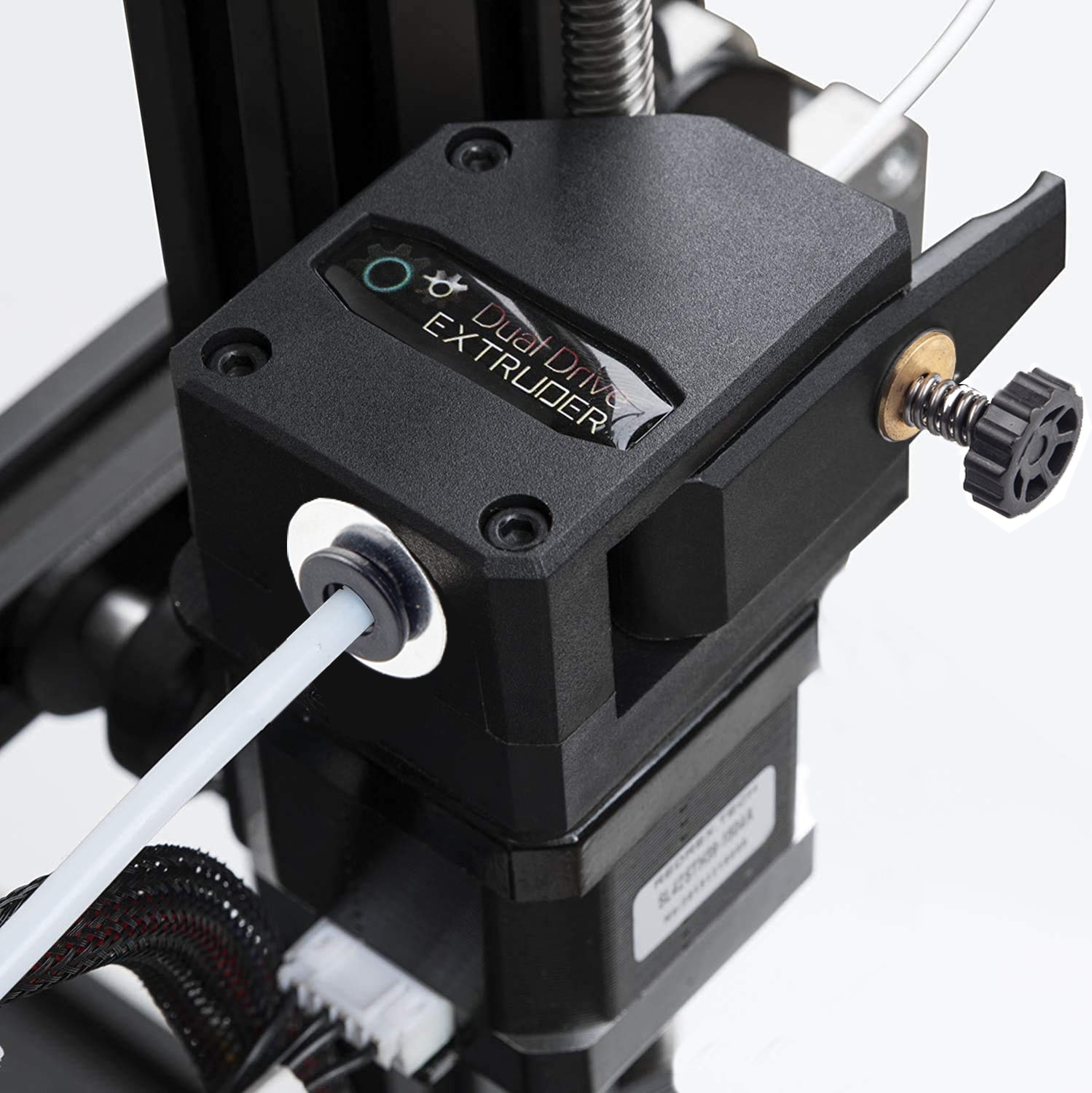 Are You Looking for A Great Extruder for Your 3D Printer?
You can try this DIY extruder, it is dual drive extruder, supports PLA/ABS and other flexible filament, like TPU TPE, you will have wonderful 3D printing experience with this BMG extruder. Highly recommend to watch the video of our BMG extruder, video can help you to know exactly how the product is, all our video is unretouched.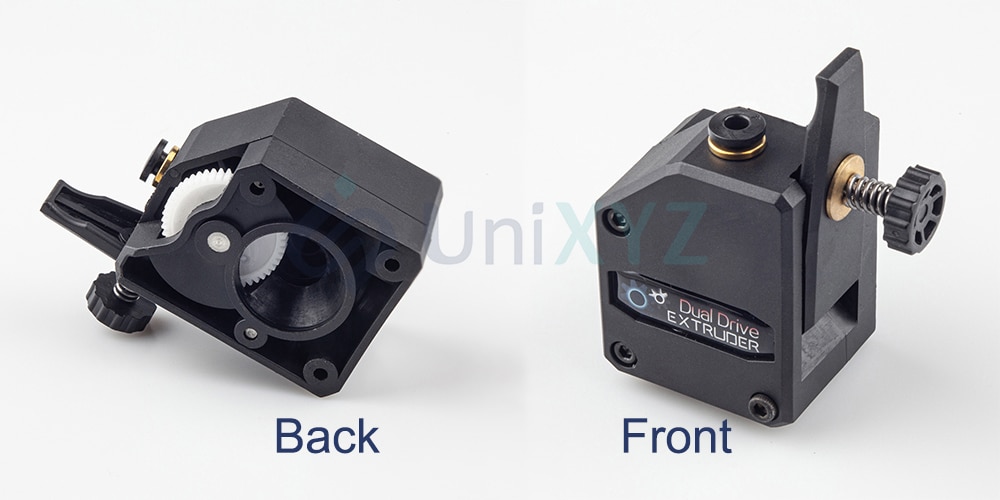 Upgrade Dual Drive BMG Extruder
Normal extruder with only one gear with one idler pulley, which causes the lacking of griping force with the filament and lead to bad printing quality. Dual drive gear grip the filament from each side, providing a powerful and consistent flow of filament to hotend. And with 3:1 deceleration torque, users can control the extruder with high precision With 3:1 deceleration torque, you can control the extruder with high precision."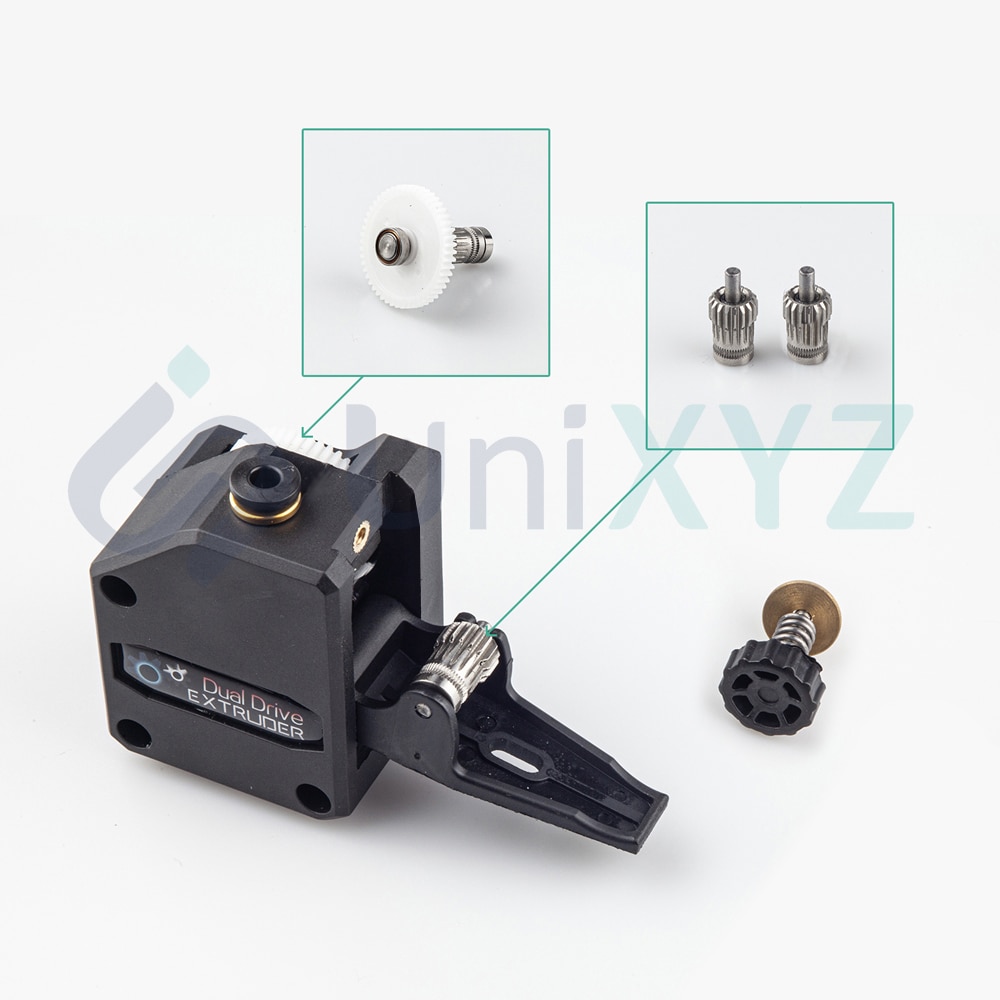 Adjustable Tension
The thumbscrew tensioner allows the user to fine-tune the pressure exerted by the drive gears onto the filament. Quick-Release: To be able to do material changes in a snap, simply activate the quick-release lever to release the tension and pull the material to be changed out of the extruder,keep it activated and insert the new material.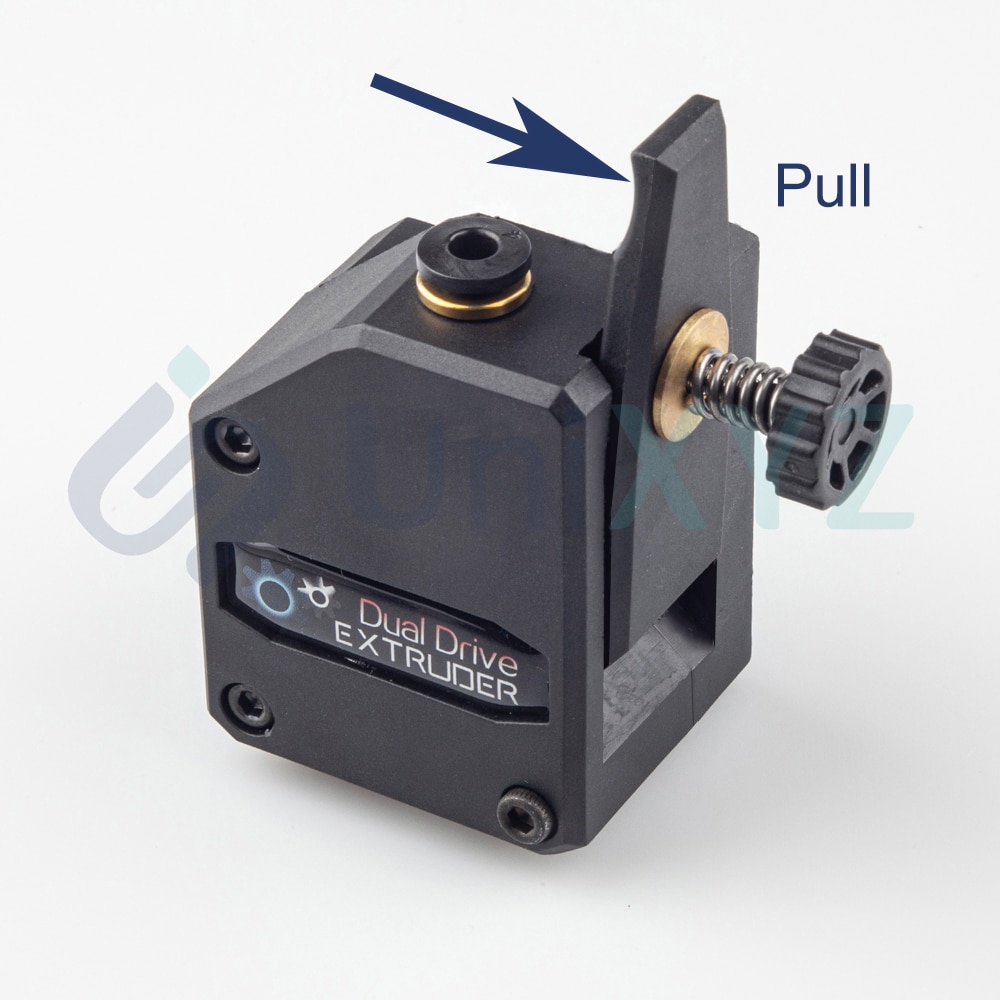 Support Both Bowden and Direct Drive
This extruder is constructed for either setup with a mounting slot on the bottom for an E3D hotend or a groove mount for Bowden tubes.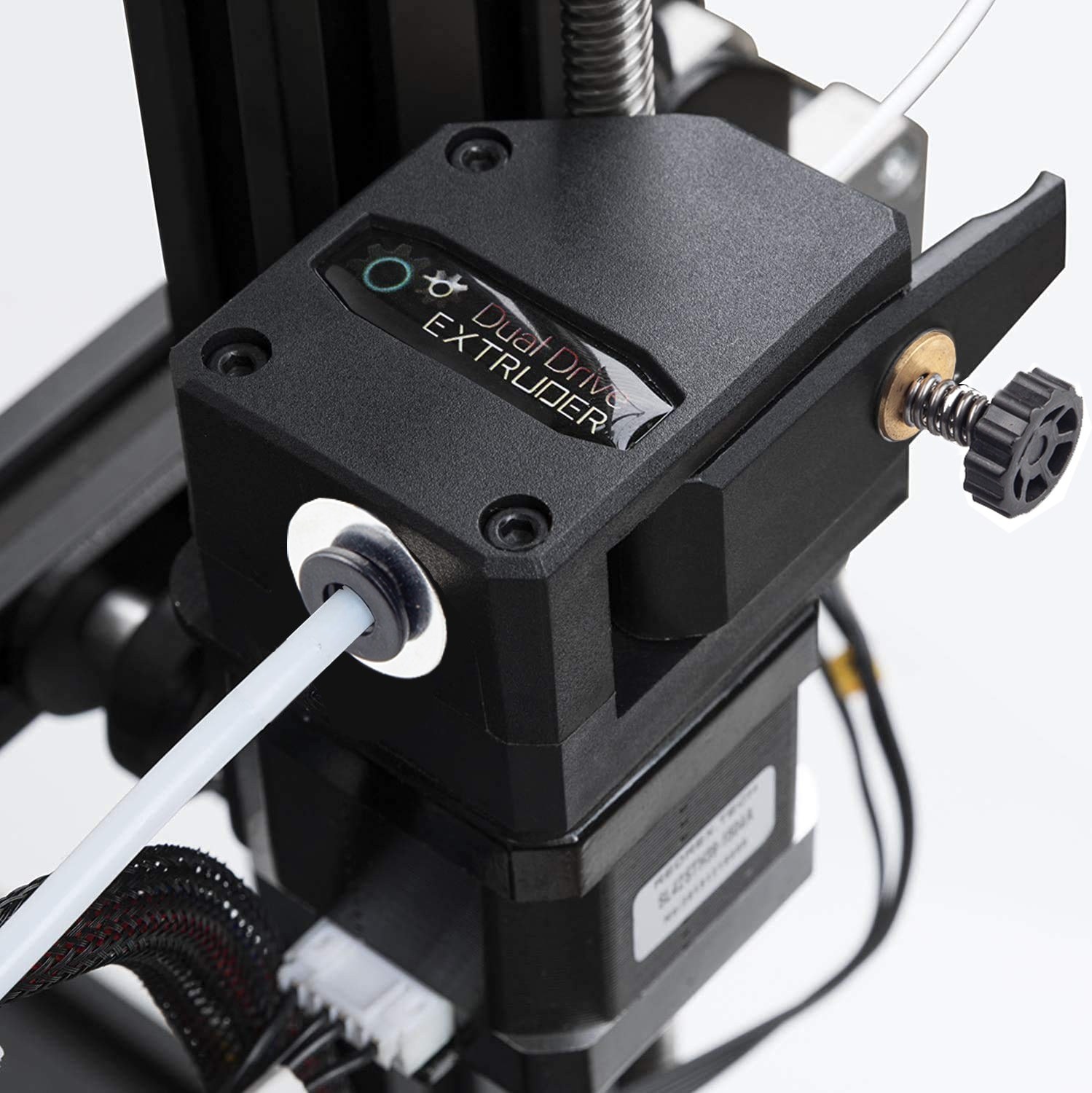 Direct Drive
Our BMG extruder is made of ABS, durable and light weight (it is about 80g, other metal extruder is about 150g), due to the light weight, the inertia caused by the movement during the printing process can be reduced, the nozzle positioning is more accurate, and the printing quality is improved.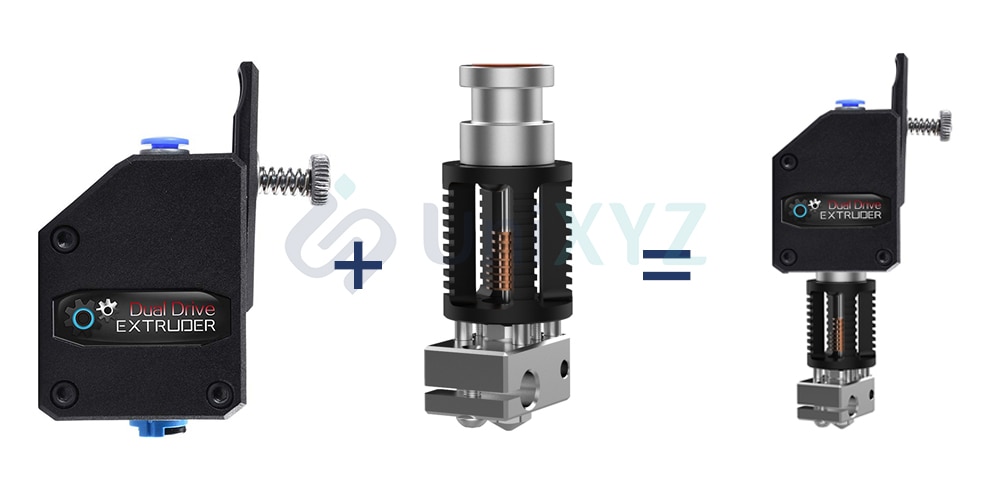 Related E3D Hotend
If you are interested in our high quality E3D hotend, please click the following picture to know more. It is compatible with our BMG extruder.
Technical Specifications
• Filament diameter supported: 1.75mm • Weight (without motor): 75g • E-step value: 415 • Compatible stepper motor: Nema17 (5mm shaft) • Gearing Ratio: 3:1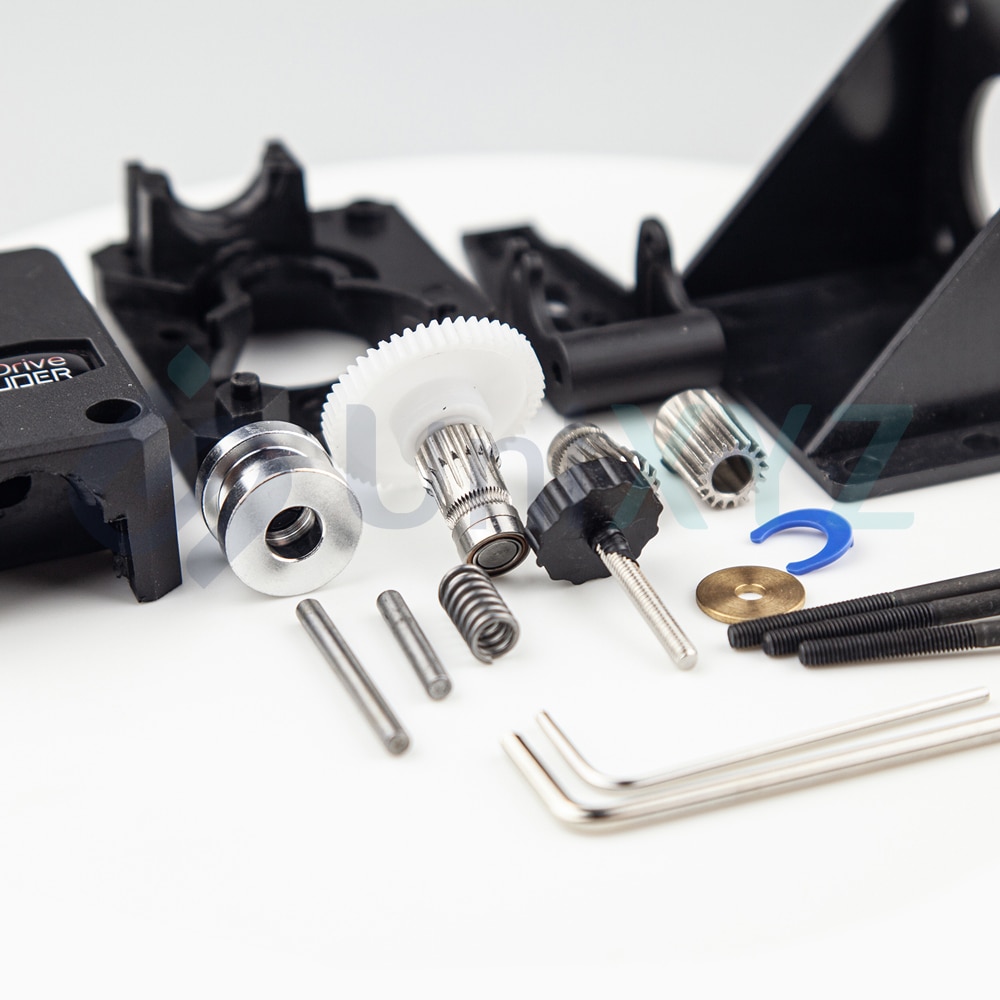 How to Test your 3D Printer Fit or Not
• Measure the distance between the motor axis of extruder and four sides • Generally, it is only necessary to measure the size of the main body to determine whether it can be installed or not • Also there must be no any other parts aceessories to effect BMG Extruder in the space, which the measure disdance must over 20mm of the BMG Extruder handle and the spring, otherwise it is not fit to install your 3D printer.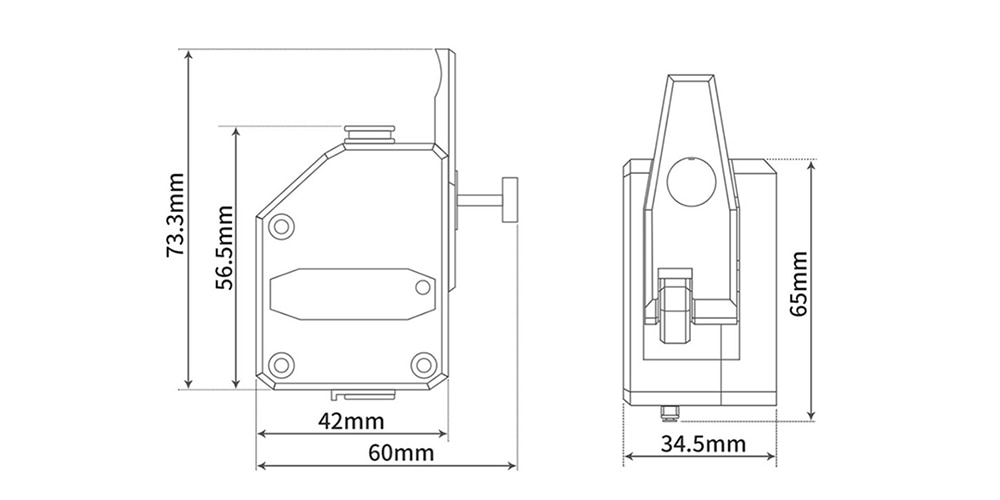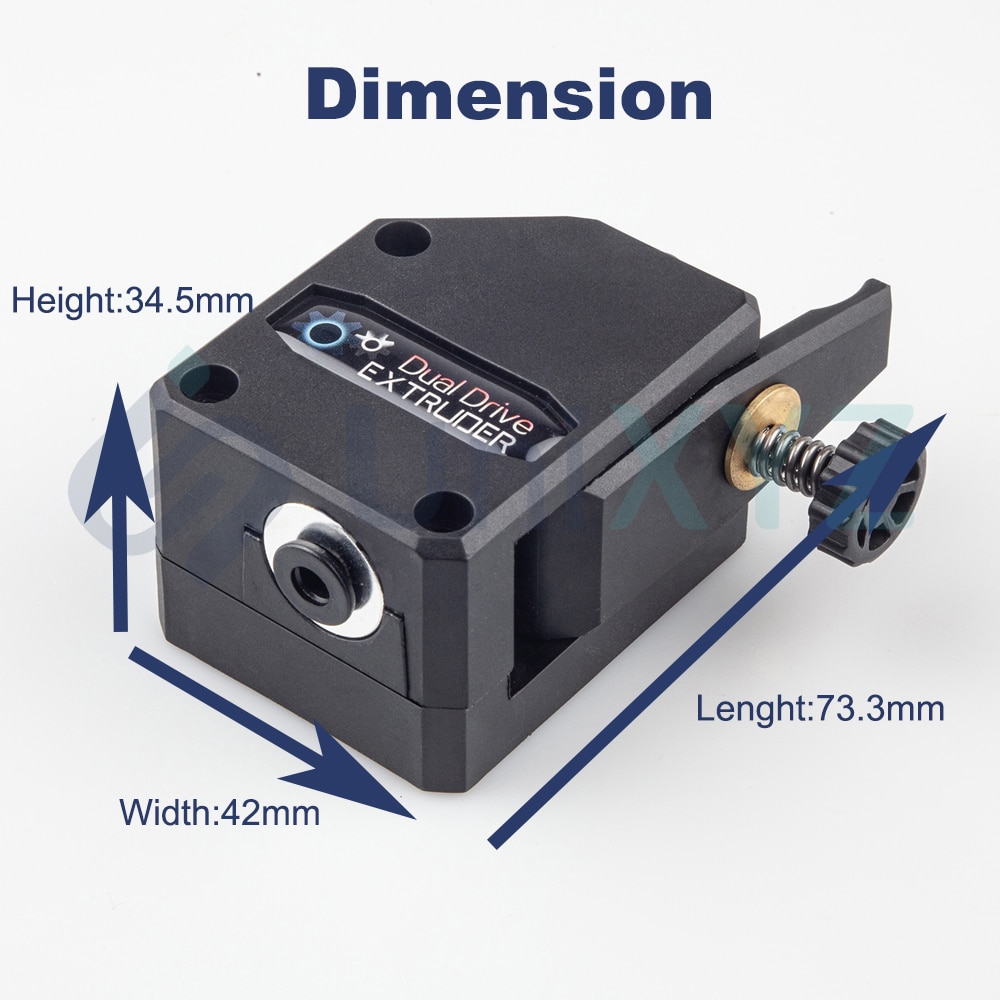 Packing List
As picture shows: • Dual Drive Extruder • Motor Mounting Adapter • Thumbscrew tensioner sets • Three mounting screws • Interface gear (mounts on stepper shaft) • Two hex keys • 3.5inch teflon tube All are well packed in a clear box, you will receive them at a good condition.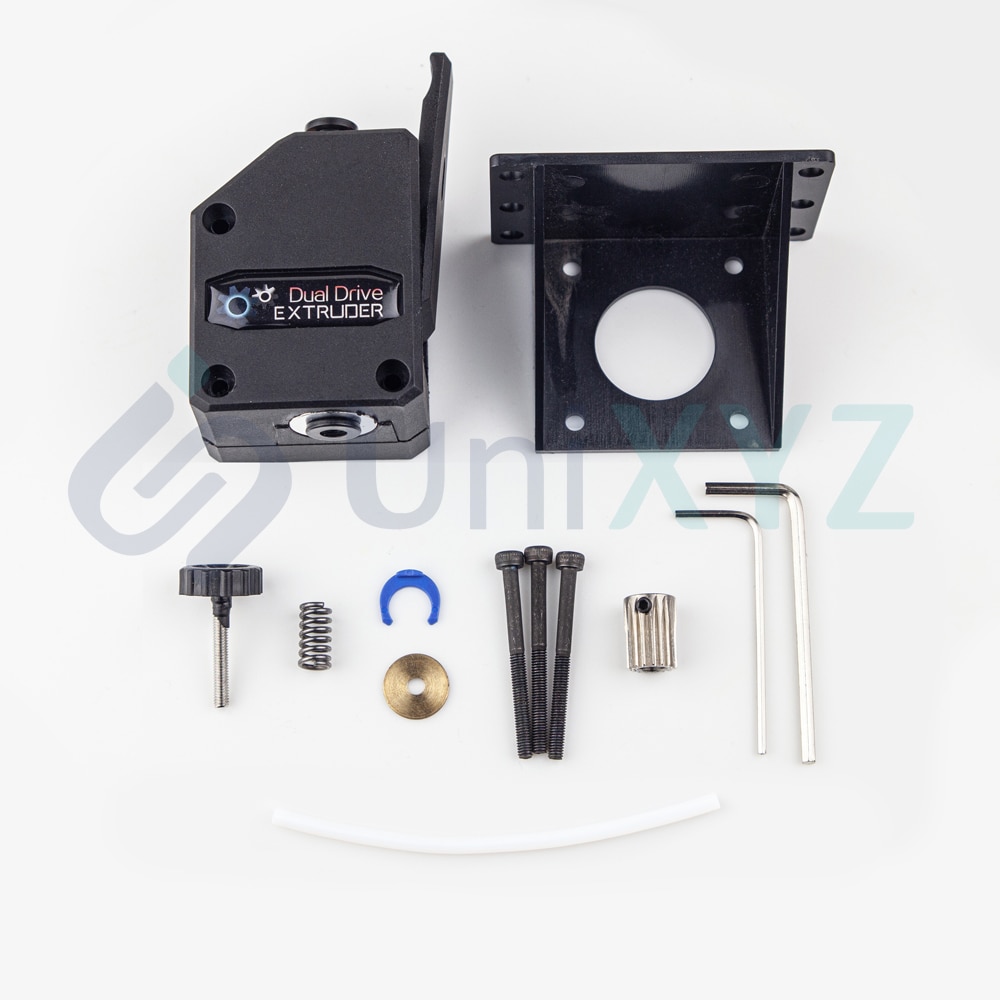 Notice
There are two kinds of thumbscrew tensioner, same function and quality, we will ship ramdomly, thank you for your understanding.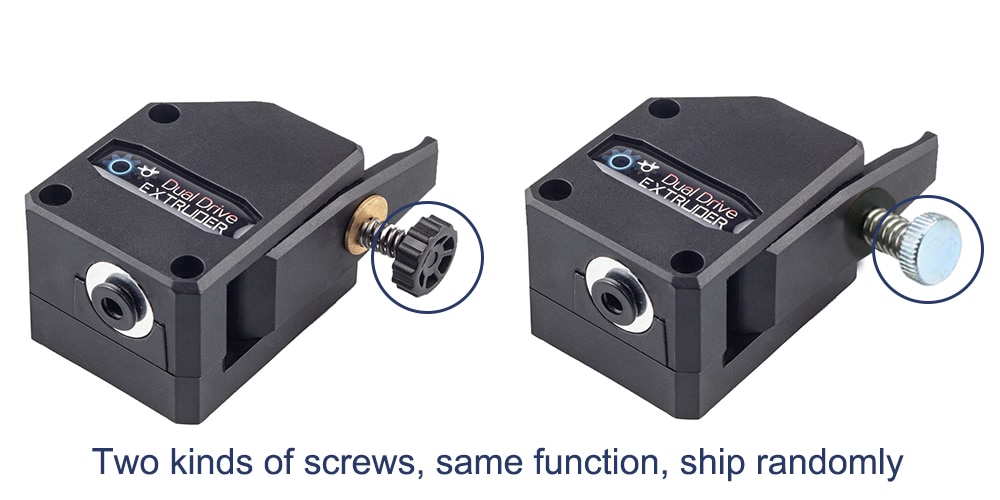 Upgrade your 3D printer from now on
We tested thousands of times and found this BMG extruder performs well in both precision printing and quick printing, and it always provides uninterrupted material flow, makes your printing object smooth without burr.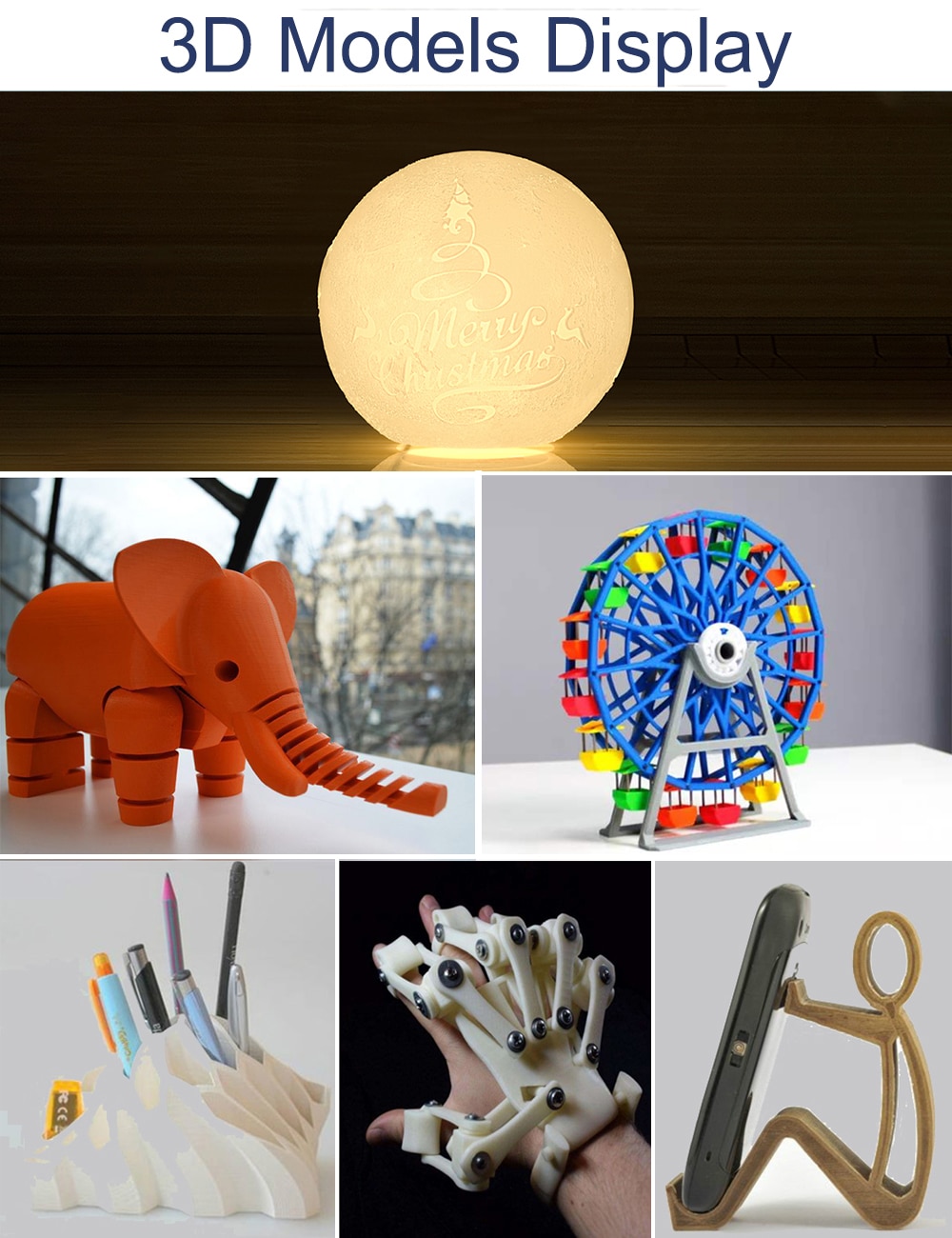 About Shipment
We highly recommend AliExpress official shipping method. 1.We will ship within 1-3 working days after order placed; 2.Tracking number will be updated online within 7 days; 3.You can track by: https://www.17track.net/zh-cn
Estimated Delivery Time
Russian: 25-49 days European: 25-45 days United States: 20-39 days Asian: 20-39 days Brazil: 30-90 days Other: 30-60 days
Our Service
We are sure we will show you excellent quality, comparing price, on time delivery and perfect services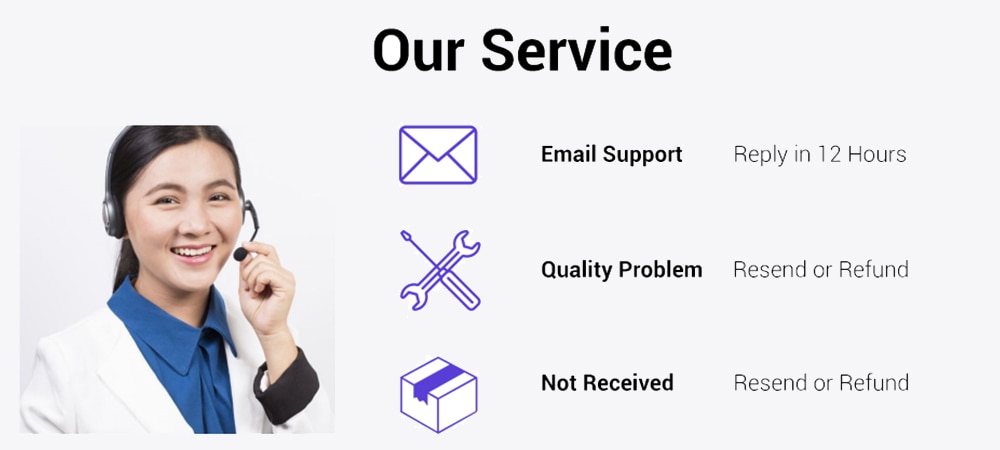 Free Shipping To The USA | Canada | Ireland | United Kingdom
Standard delivered 20-25 Business Days
Express delivered 10-15 Business Days
Orders are processed and delivered Monday-Friday (excluding public holidays)
All Products are cover with Amexza Insurance.
Best sellers